Icebar London
I was so excited when I was given an invitation to attend the YuC Launch at the infamous Ice Bar in London as it was somewhere on my checklist of places to go for such a long time!
What makes the Ice Bar so unique, is the -5 degrees cocktail bar within their facility which is sourced from natural artic river sourced from Sweden.
The ice is regularly changed according to a particular theme within the Icebar, I went during the animal kingdom phase which they termed as "Wild In The City" (very similar to my blog name right?) and part of the YuC launch on a Wednesday which according to Swedish culture is known as "Little Saturday" which lists Wednesday as a normal drinking day in Sweden, bars will stay open until late and have specials just for this day so I knew I was already in the right place! They invited us all to come dressed as our favourite animal. But I'm a Renegade...fuck the rules I went dressed the lioness that I am in a black hoodie and jeans #KissMyAssSoWhat
VENUE
I took the Piccadilly line train to Piccadilly Circus and apart from my Google maps confusing the crap out of me, it was about a 7 minutes walk from the station to the Icebar which is just off Regents Street. It's 2 doors down from Strawberry Moons if you remember going to that venue back in the days!
PARKING
Is a myth. The bar is on Heddon Street which doesn't even have parking on the road, let alone the expense is park in Central London is just not worth it! If you know side road or places close enough to park on...by all means do it but factor finding a parking space into your time!
DRESS CODE
Casual
Considering you are going into a bar with minus 5 degrees weather. Do not go there with next to nothing on because you WILL freeze. I would even suggest that you bring a hat and scarf just to be safe if you catch colds easily because that ice gets to your bone marrow. Luckily the bar provide with a cape and gloves attached but after a minute of taking selfies, a betch couldn't feel her fingers!
PERFECT FOR...
Date Night/ Friends Night/ Bar crawl/ Spontaneous night to do in London
DIETARY NEEDS
Vegetarian menu available
BUDGET
The Icebar experience cost £16.50 which includes entry into the bar and also one ice cocktail of choice within the Icebar itself!
(Each £ = £10)
££-££££
PROMOTIONS
Choose a 2 or 3 course ICEBAR and DINE package from £37.
Price includes entry to the ICEBAR
Exclusive Champagne sessions every Friday and Saturday at 7.15pm for £26.
Join Icebar for our Champagne session and enjoy an ice glass of Moët & Chandon Champagne or a Champagne cocktail, followed by any drink of your choice.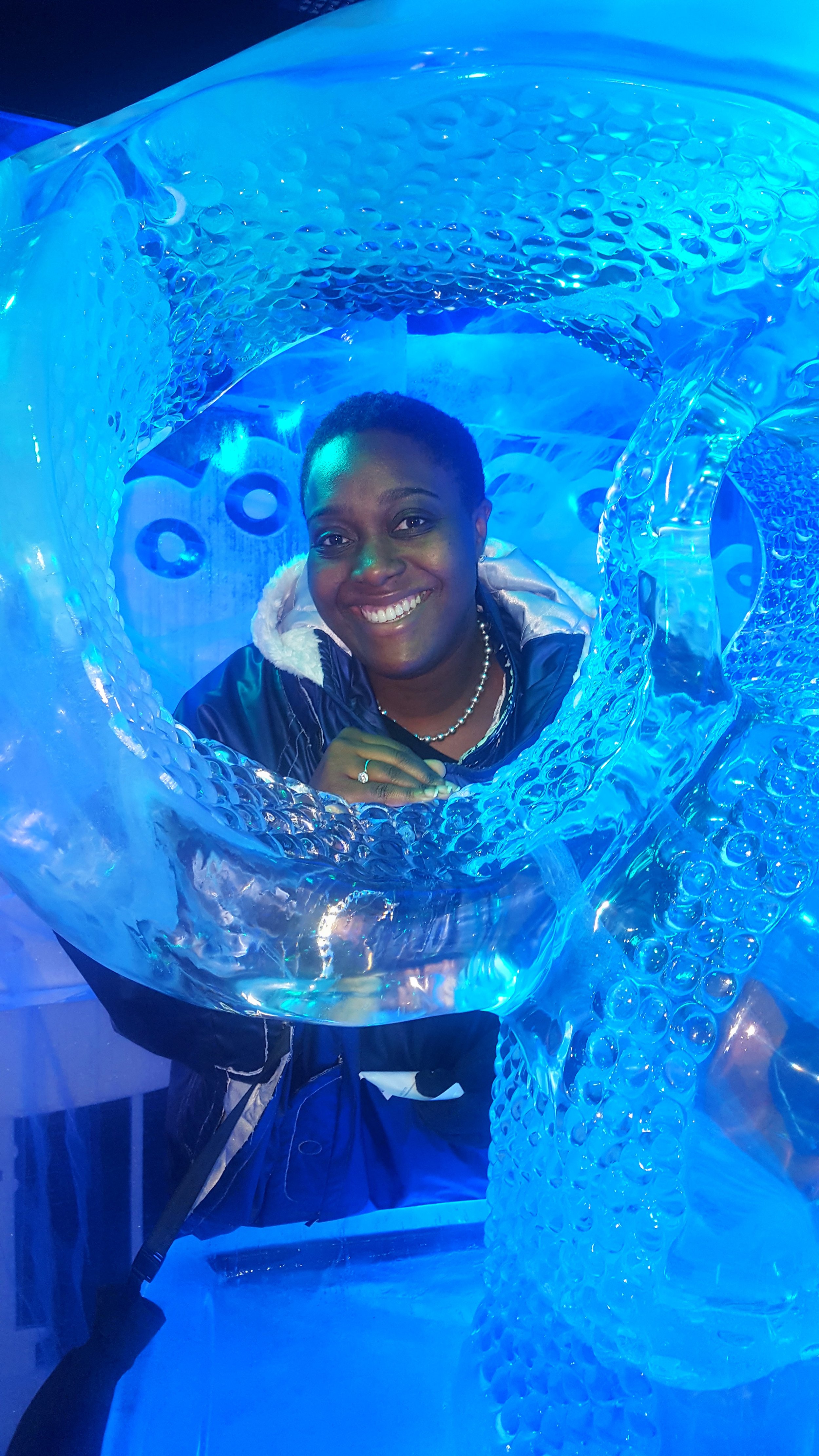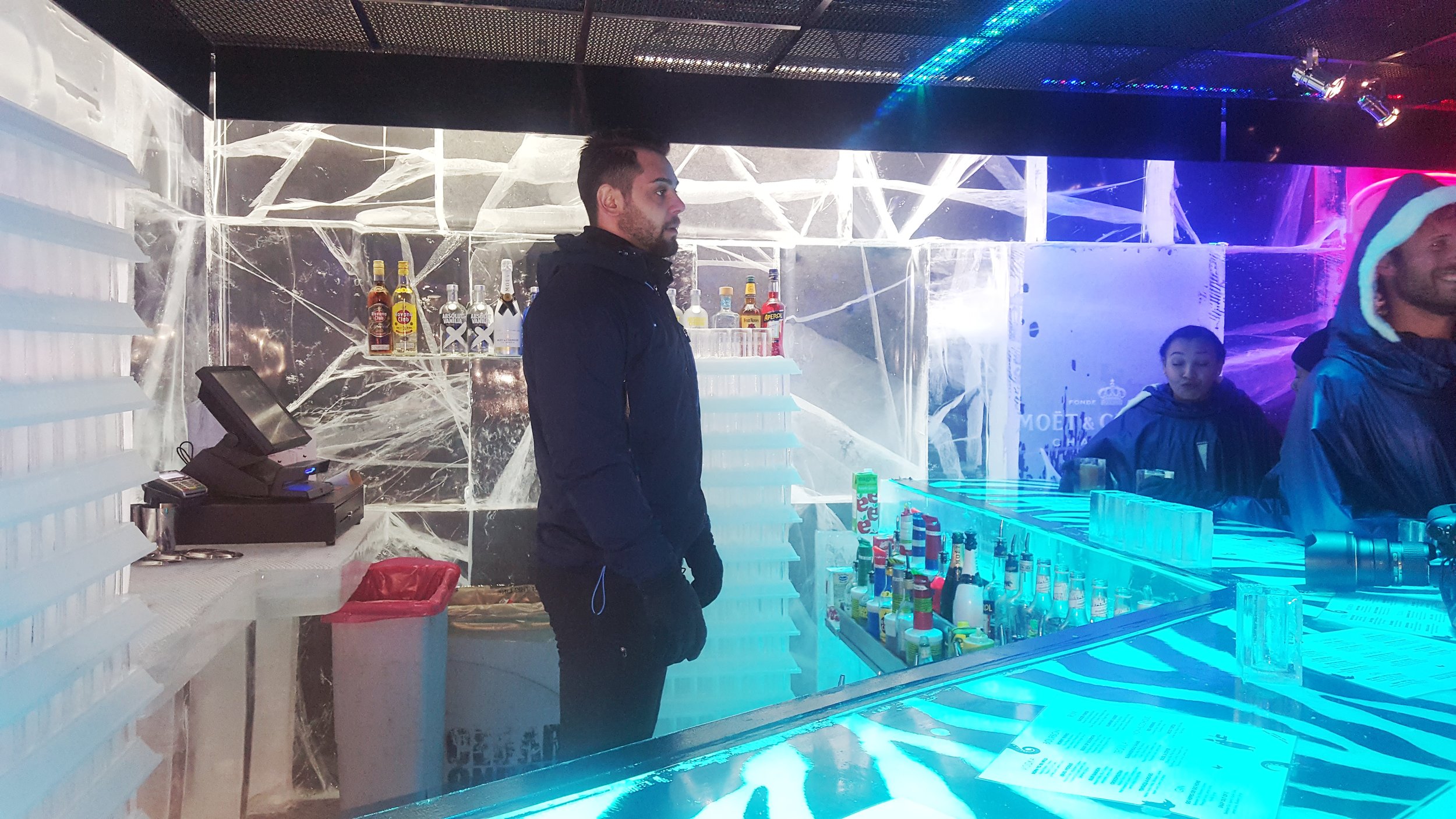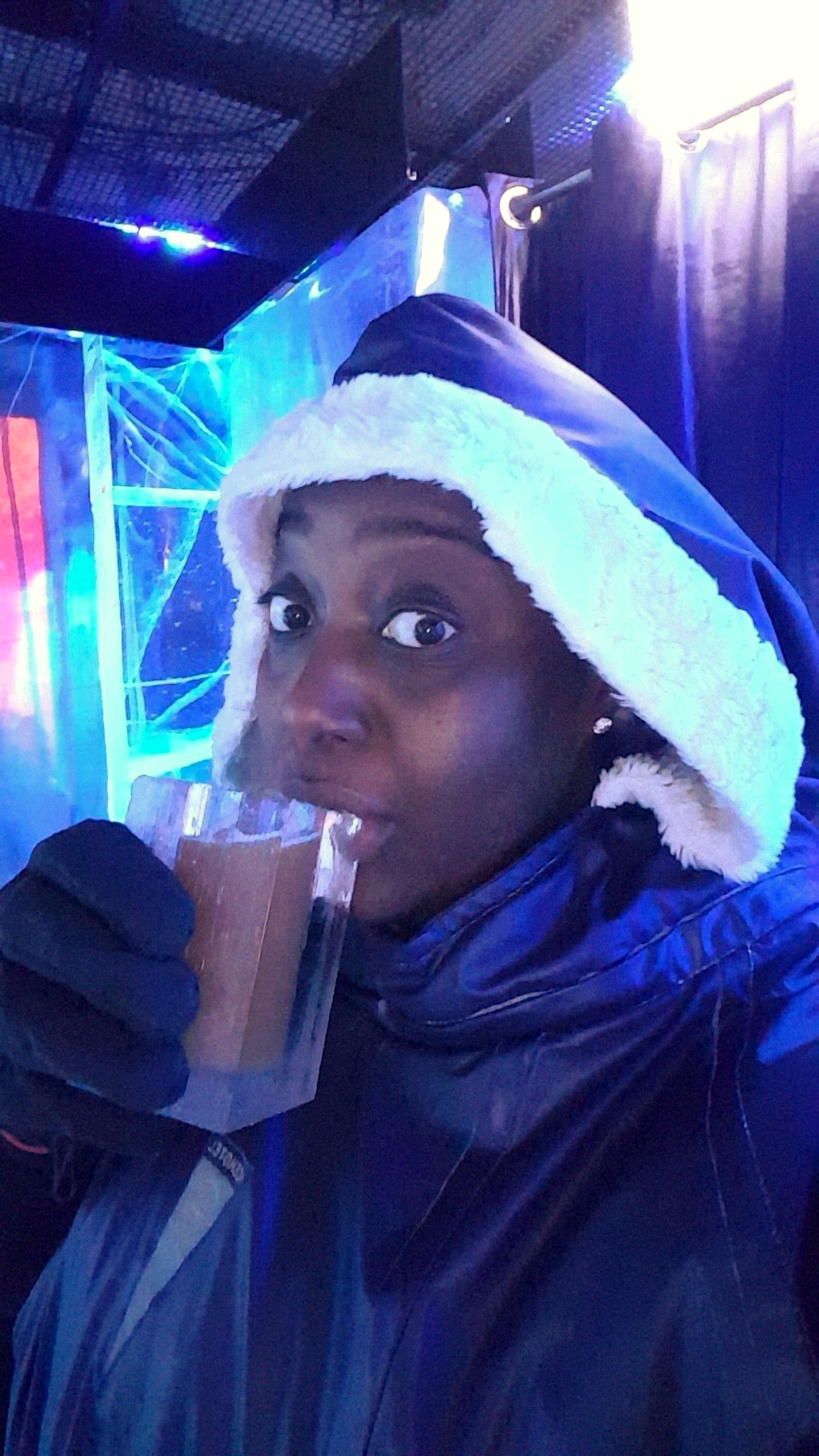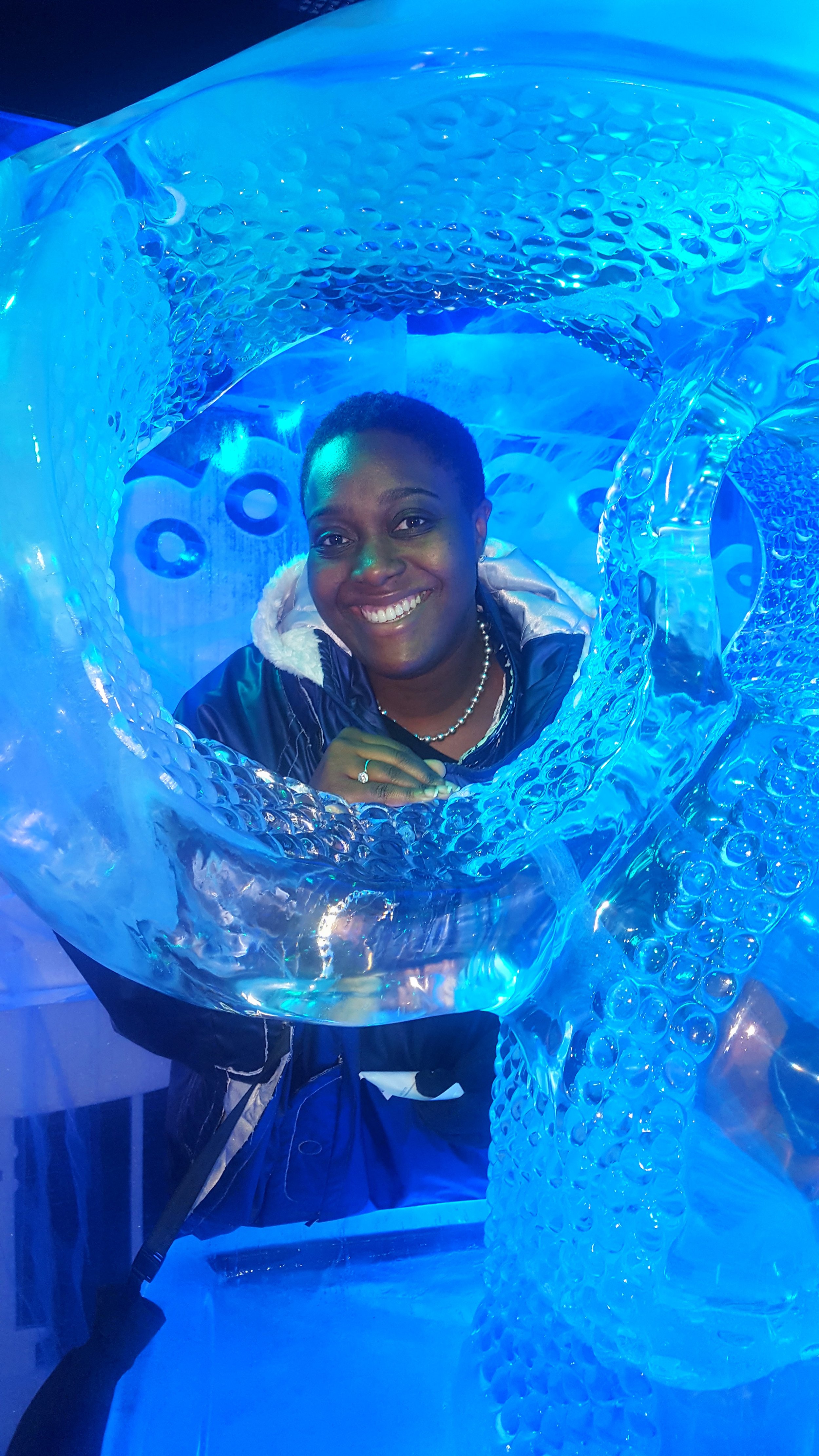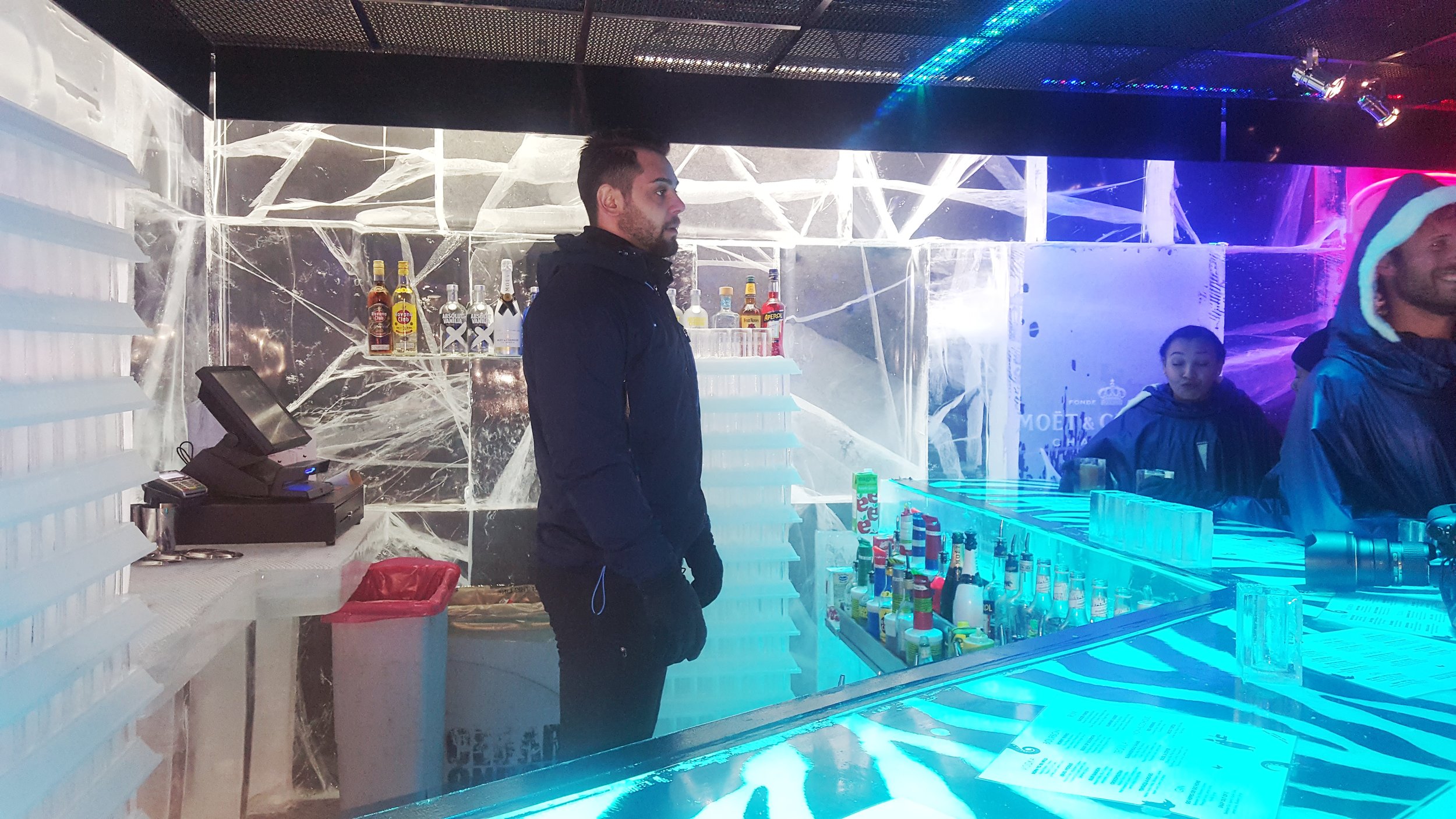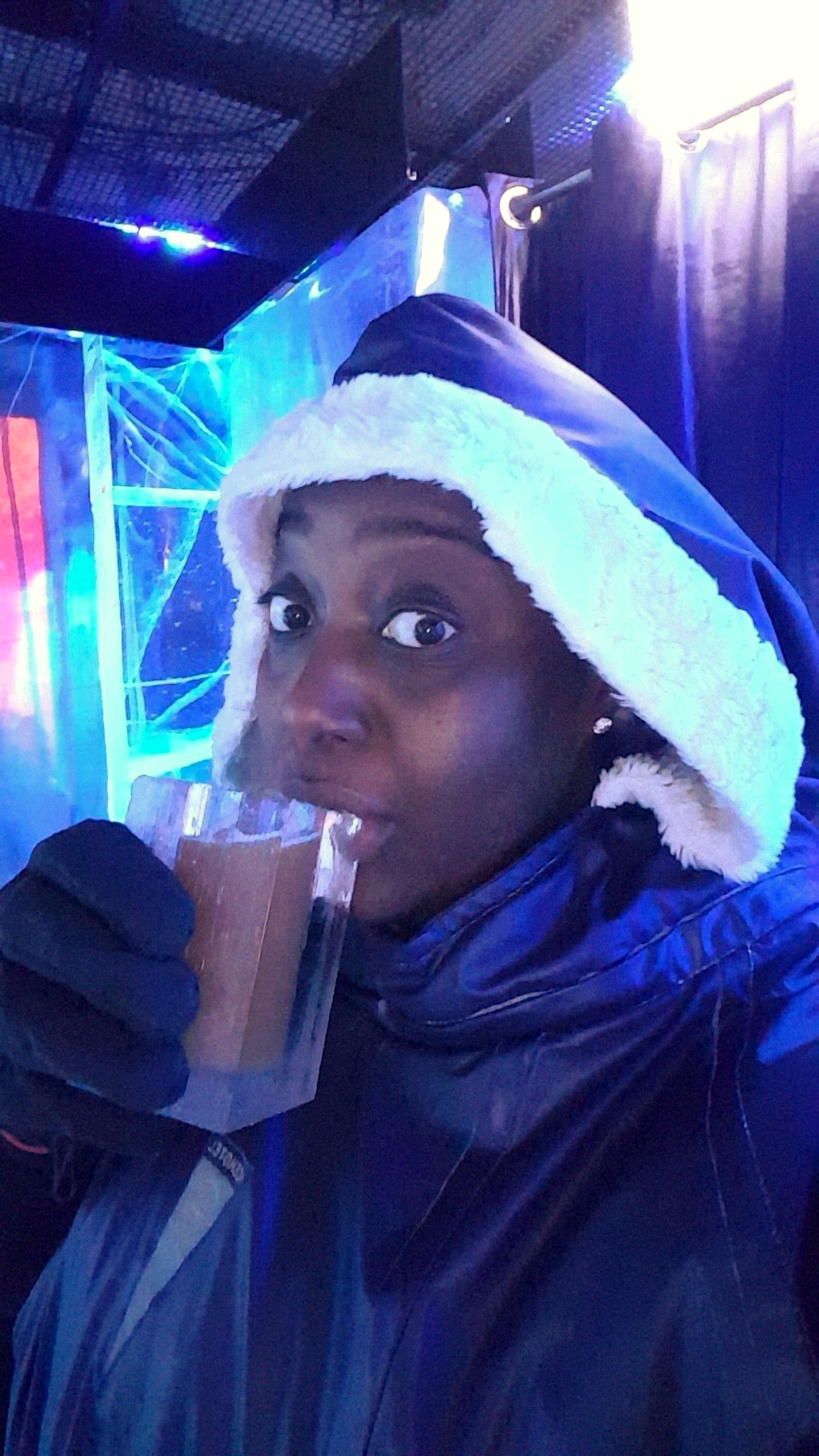 Entry into the Icebar is for 40 minutes session, anything longer and your nipples will fall off. The room is absolutely magical when you go in, to see the sculpted ice and to be in a room full of ice had me feeling like the black Elsa from Frozen. The marketing director even spoke to me about his favourite piece of art which was beautiful, I would have it in my house if I could...but...my house is a sauna it would last all but 10 seconds in my house. The room has sculpted all around the room with a designated bar and a TV screen behind a huge block of clear ice.
As the theme was "Wild In The City" there was pieces sculpted to resemble animals of the wild including a gorilla, octopus and tiger to name a few.
I quickly made my way to the bar and ordered a rum cocktail named "Suckerpunch"
Havana Club Especial Rum, Apricot Brandy Liqueur, Cherry Brandy Liqueur, Pineapple Juice, Lemon Juice, Sugar Syrup
The best of the cocktail was that it was served in your own personal ice glass. Which keeps the cocktail nice and chilled. As for the cocktail the rum was poignant and strong. It was nice and sweet before I knew it I had finished, I would have blatantly had another but as you are only allowed 40minutes within the Icebar my time ended before I could get another. 40 minutes is all you really need within the Icebar before you turn into one of the ice sculptures yourself, a refill for a spirt cocktail is a mere £6.90 which is a bargain and a champagne refill £10.
Overall, I had a blast at the Icebar its definitely something that everyone puts on their wish list to do and it is definitely worth it! The cocktails and hospitality in Icebar was really good, they went above and beyond to make sure that I was regularly attended to, the cocktail was strong and even for a lightweight like me I was impressed! Like I said I would have got another if I could because it was that good! In addition to the Icebar you also have 2 spacious bars and a free cloakroom so if you get there early (which I would recommend as you have alloted times with your wristband to get into the Icebar and get the value for your coins) you can mingle and enjoy the cocktails and ambiance of the bars within the facility and have more drinks afterwards to get your blood pressure back up!
Definitely looking to go back in fact I will be arranging a social night for my #Renégades there in the next few weeks so if you want to join us...I suggest you join my mailing list!
Kisses & Bumflicks